Albert Nejmeh
Albert Nejmeh
August 14, 1953 – May 14, 2013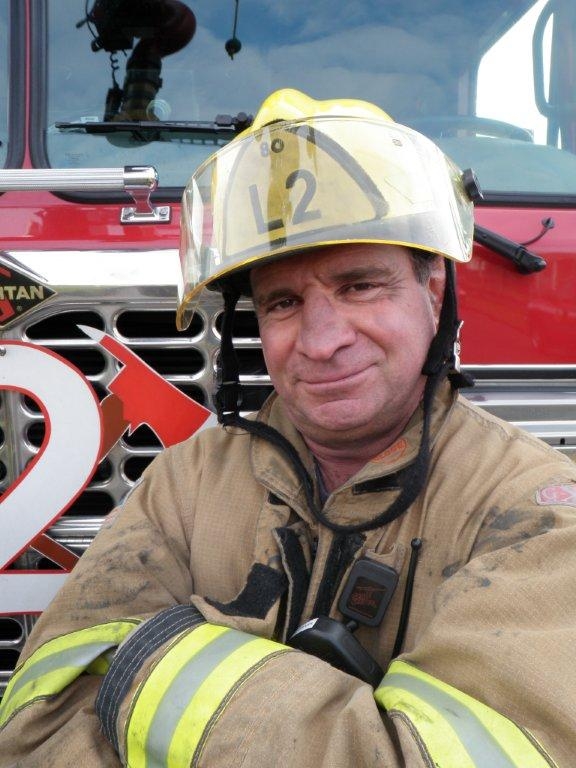 It is our sad duty to inform you that at 1143 today, Tacoma Firefighter, IAFF Local 31 Member Al Nejmeh, died in the line of duty of an apparent massive heart attack. Al passed away while performing CPR to a citizen of Tacoma after an original dispatch of CPR in progress.
Co-workers describe Al as the most interesting man in the world. He was a friend to all, never said a bad word about anyone, and would give the shirt off his back to anyone - literally.
This is a difficult time for the entire Tacoma Firefighter Family, and we will need to come together to get through it. All of us know when we choose firefighting as a career that this type of occurrence is possible. This fact does not make it any less tragic or any less difficult to bear when it actually happens.
At this time, the thoughts and prayers of the Local 31 family are with the Nejmeh family. Local 31 urges you to support them in any way you can.
Local 31 wishes it had the words to ease the pain that all of us are feeling, but we do not. We would only say that this was a firefighter doing the job he loved, on behalf of the people he cared about.
Information regarding a memorial service will soon be available at www.iafflocal31.com and www.facebook.com/TacomaProfessionalFirefightersIAFFLocal31.
In lieu of flowers, donations can be made to Albert Nejmeh Benevolent Fund c/o Tacoma Firefighters, 1109 South 50thStreet, Tacoma, WA 98408. Other expressions of sympathy or condolences can be sent to Tacoma Firefighters at 1109 South 50thStreet, Tacoma, WA 98408.
Jimmy Cason Memorial Golf Tournament
Please join Tacoma Firefighters, IAFF Local 31, at our 16th Annual Jimmy Cason Memorial Golf Tournament.
The tournament will be help on Friday, July 19th at Meadow Park Golf Course. You do not want to miss the opportunity to play in this exceptional event. Register today!
Tournament information can be found below.
Download:

16th Annual Jimmy sponsor letter.docx ,

16th Annual Jimmy Cason.docx
Organize Today

Learn more about organizing your workplace!

Click Here